Read Time:
2 Minute, 47 Second
South Africa, a land of diverse landscapes and rich biodiversity, is home to a plethora of indigenous herbs that have been used for centuries to promote healthy and radiant skin. These natural wonders are not only cherished for their beauty-enhancing properties but also for their cultural significance. In this blog, we'll delve into some of the remarkable herbs found in South Africa that can work wonders for your skin.
Rooibos (Aspalathus linearis)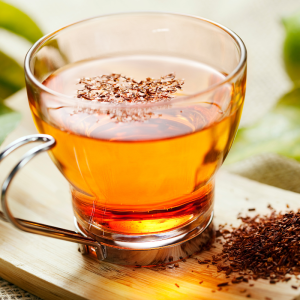 Rooibos, often referred to as "red bush tea," is one of South Africa's most famous herbal exports. This caffeine-free herbal tea is packed with antioxidants, including aspalathin and quercetin, which help combat free radicals and reduce the signs of aging. When used topically, Rooibos extract can soothe irritated skin, alleviate redness, and promote a clear complexion. It's no wonder that Rooibos is a popular ingredient in many South African skincare products.
Aloe Vera (Aloe ferox)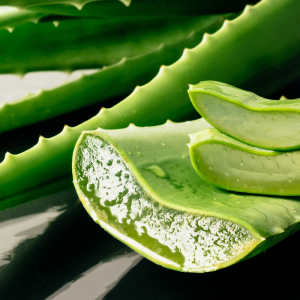 Aloe Vera is a globally recognized plant with numerous skin benefits, and South Africa is home to a variety known as Aloe ferox. The gel extracted from Aloe ferox leaves is a natural moisturizer, capable of hydrating and soothing dry or sunburned skin. Its anti-inflammatory and antimicrobial properties also make it an effective treatment for acne and skin irritations.
Buchu (Agathosma betulina)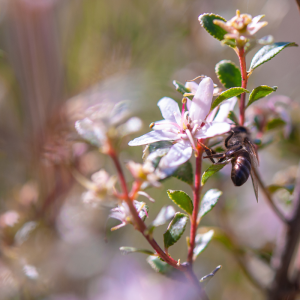 Buchu is a fragrant herb native to South Africa that has long been used for its therapeutic properties. Rich in antioxidants and anti-inflammatory compounds, Buchu extracts can help reduce skin inflammation, alleviate acne, and promote a clear complexion. It is often used in toners, cleansers, and moisturizers to help balance oily and blemish-prone skin.
Kalahari Melon (Citrullus lanatus)
The Kalahari Melon is an iconic fruit of the arid South African desert. Its seeds are a rich source of essential fatty acids, particularly linoleic acid, which helps maintain the skin's barrier function and keeps it moisturized. Kalahari Melon oil is a popular ingredient in skincare products, known for its ability to nourish and rejuvenate the skin.
Sutherlandia (Sutherlandia frutescens)
Also known as the "cancer bush," Sutherlandia has been used in traditional medicine for its immune-boosting and skin-healing properties. It contains antioxidants and anti-inflammatory compounds that can help soothe and repair damaged skin. When used topically, Sutherlandia-based products can promote skin regeneration and reduce the appearance of scars.
Lavender (Lavandula spp.)
While not exclusive to South Africa, lavender is widely grown in the country's picturesque Western Cape. Lavender's calming scent is well-known for its stress-relieving properties, which can indirectly benefit the skin by reducing stress-related breakouts and inflammation. Lavender oil can also be applied topically to soothe irritated skin and promote relaxation.
Conclusion
The herbs of South Africa offer a treasure trove of skin-enhancing benefits, from combating signs of aging to soothing irritation and promoting a clear complexion. These natural elixirs have been cherished by local communities for generations and are now making their mark on the global skincare industry.
When choosing skincare products, consider exploring those that feature these remarkable South African herbs in their formulations. Whether you're seeking to address specific skin concerns or simply enhance your natural beauty, the wisdom of South Africa's indigenous herbs can help you achieve radiant and healthy skin. So, embrace the power of nature and incorporate these remarkable herbs into your skincare routine for a revitalized and rejuvenated complexion.